Hi, I'm Steph.
Steph Jankowski is a veterinary tech at Unity.
Steph enjoys doing rescue work, hiking, boxing and playing soccer. She also enjoys working on her new house with her husband.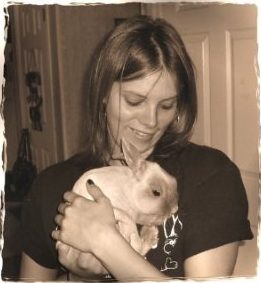 Steph Jankowski
I love working at Unity! It makes getting up and going to work a good day every day.
Stats
BA, Human Development and Family Studies, Penn State University Brandywine, 2011
2011-2012:
 Keystone Veterinary Emergency and Referral Center, Havertown, PA
2012-2016: Veterinary Referral Center, Malvern, PA
Pitey, a 3 legged Jack Russell Terrier; Ruger, chow mix; Pluto, tuxedo cat; Rambo, brown tabby cat; Gidget, Grayson and Meatball (rabbits)