Dear Unity Animal Hospital Clients,
There are big changes coming to Unity Animal Hospital this summer! Your next invoice will also reflect a change we have made effective immediately.
If you are a member of UAH you already know that included services show up with no charge on your invoice and that you get a member discount on other services. Now that discount of 30% will be in writing on each line item and your total discount will appear at the bottom of each invoice. We have adapted our computer program in this manner so that members can see the savings they are receiving at each visit. Prices have not changed, we just wanted to be transparent with everything that membership includes. Non-members will not see a change in their invoice as the discount is only applied if you have paid your initiation fee and membership dues.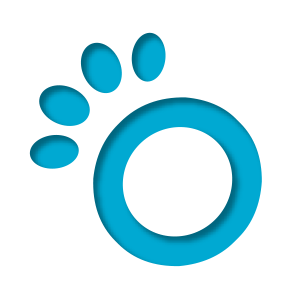 As always, we appreciate your support of Unity Animal Hospital and our core mission. Have a wonderful and safe summer!
Why membership? Become a member.
Below is a reminder of how membership works and what is included:
Members pay a one-time non-refundable initiation fee of $99.00 and then an annual fee in exchange for routine, well-care for their pets.  The initiation fee covers the household. The annual dues are charged per pet.
Annual Dues (prices subject to change)
Canine: Annual – $187.00, Monthly $17.00
Feline: Annual – $110.00, Monthly $10.00 
Membership duration is for 12 months. If paying dues monthly a credit card will be put on file and charged every 30 days for a full 12 months. Monthly dues are deferred payment for services rendered and cannot be discontinued before the full term of membership.
Members receive the following services in exchange for their annual member dues:
Physical Exam
An annual wellness exam by one of

Unity

's experienced veterinarians, during which any apparent medical issues are discussed and addressed.
Twice yearly wellness exams are included for pets 8 years and older at no extra charge.
Core Vaccinations
All necessary core vaccinations, as indicated by your pet's lifestyle.
For dogs, this usually includes Rabies and DA2PP (Distemper/Parvo) vaccines.
For cats, this usually includes Rabies and FVRCP (Distemper) vaccines.
Additional (non-core) vaccines, if indicated, will be charged at the 30% discounted member rate.  These vaccines include Leptospirosis, Lyme, Bordetella (kennel cough), Influenza, and Feline Leukemia.
Screening
Annual fecal parasite check (stool sample sent to lab for testing).
Annual heartworm and tick-borne illness test for dogs (this is an in-house blood test run at the time of the annual exam). Feline Leukemia and FIV test for previously untested kittens and cats.
Pricing
All other services not specifically named above (such as medical exams, bloodwork, radiographs, dental cleanings, surgery, nail trims, emergency treatment, etc.) are charged at a discount of 30% for members.