Thanks for Helping Us Make It Happen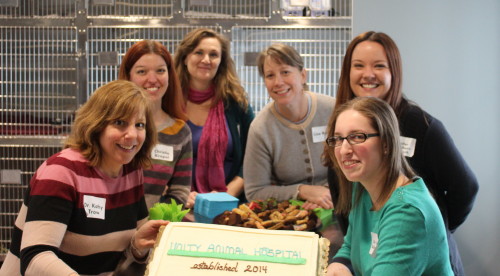 Last year on February 16th, we hosted our Open House, and on the 17th we opened our doors for business. It's been an incredible year filled with many milestones. We have had a wonderful time meeting you and your pets. We're honored that you've chosen us to care for your beloved animals and that so many of you have opted to become Unity members. It's a labor of love (and strategy and sweat and learning curves and so much more!) to open a new animal hospital. Your positive feedback, your trust, and your wonderful recommendations to your friends and neighbors have made the journey a joy. We plan to keep it up for many more years.
We've crafted a few toasts to your babies, our patients. Can you find yours below?