Your kids may think Halloween is fabulous and fun, but your pets may not agree. Halloween can be very scary for your pet, and there are risks, even for pets who love greeting trick-or-treaters at the door. Please keep these things in mind to help your pet stay safe and secure during the spooking season.
Decorations
Jack-o-lanterns, cobwebs, and garlands will help your home look hauntingly festive, but each can create pet hazards. Candles can be easily knocked over by a cat or dog, and even if they don't set anything on fire, hot wax is also a hazard. Consider using flameless candles, or, if you prefer the flicker of a real flame, be sure to place candles in a safe place with an adult nearby at all times. More on safe use of candles.
Decorative cobwebs and garlands are choking and strangulation hazards. If you use them, please keep them away from your pets.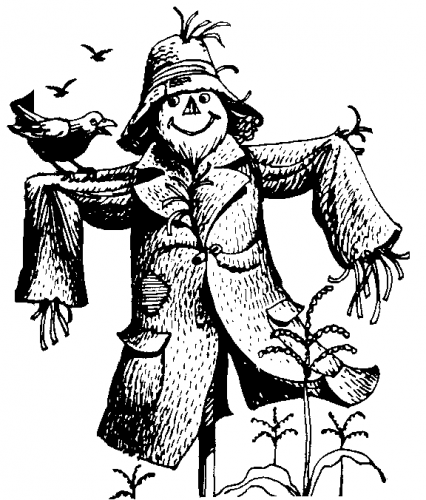 Scarecrows, Skeletons, and other "Lifelike" Yard Décor
Even the most relaxed pooch is likely to be spooked by these odd not-quite-human shapes when on a nighttime walk. Assuming your dog is experiencing only a mild to moderate level of fear, just reassure him and allow him to walk away from the object. There's no need to try to get your animal comfortable with these things. They are using their natural protective instincts. If your pet experiences a lot of anxiety around these decorations, try moving your evening walk to an earlier time when the daylight makes it easier for him to process these strange sights.
Pet Costumes
We all get a chuckle out of a pet in a costume, and some pets seem to enjoy the attention. Other animals seem to loathe the experience. Please have respect for the wishes of your pet. If Fluffy and Fido are game to wear a costume, be sure there are no loose or excessively binding pieces, and never leave your pet unattended while he is wearing a costume. Be sure any masks allow sufficient vision. And please don't use paints on your pet. All's fun and games until Fido swallows his suit or gets otherwise injured!
Be sure to enter your costumed pet into the Unity Halloween Costume Contest. Post a pic on our Facebook page. On November 1, the Unity staff will select the best costume, and the winner will receive a gift basket filled with goodies for your pet.
Trick-or-Treaters
If your pet is fearful of the gaggle of costumed crusaders knocking on your door on October 31st, give her a safe place to avoid the situation. A crate or room away from the front door will be safer for her. Be sure to check in and reassure her frequently. For pets who love greeting trick-or-treaters, be sure to prevent escapes. Also, even a usually-friendly pooch can get spooked by small people at the level of his snout. Please be sure to practice bite prevention protocols for your pet and children at all times of year.
Black (and Not Black!) Cats
Although we have no stats on how often it happens, there are many stories of black cats being subjected to Halloween pranks and worse. Why risk it? If your black cat (or your orange cat, grey cat, or calico cat) does go outside, keep him inside on Halloween. There's just too much odd activity, which is likely to make your puss skittish. Now is not the time to discover if Fluffy is on life number nine!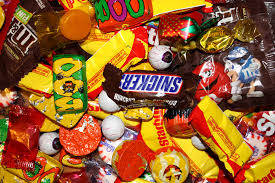 Candy
Most of our kitties are particular eaters, but not so for the pooches! They've been known to scarf down copious candies – wrappers and all! And if that's not dangerous enough, chocolate is toxic to dogs. Larger quantities and certain types of chocolate can be a greater issue. Concerned? Learn the signs of chocolate toxicity and which types of chocolate are most risky. And, of course, keep candy away from your pets.
Emergency contact
Regardless of the time of year, it's helpful to have contact information for a 24-hour veterinary hospital accessible and, ideally, know the route in advance. If your pet is sick after our office hours, Unity recommends these 24-hour vets.
Enjoy!
We hope these tips help you and your entire family get the most out of this haunting holiday!
Happy Halloween from Unity Animal Hospital